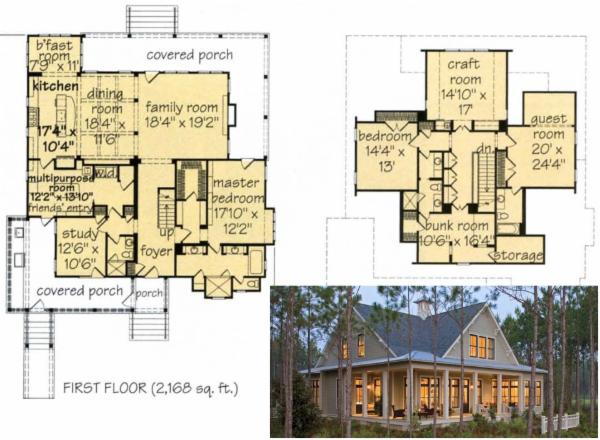 Make it

Your

Home -- "Anything Goes" with our Custom Modular Home Plans.

With Finish Werks, your "dream home" can come true. As a truly

custom builder,

Finish Werks will help you piece together all your design options to create custom home plans for the home that you want in your budget. It all starts with the floor plans.

Most stick builders limit you to just 5 – 10 plans to choose from, and virtually ALL modular builders limit you to just their manufacturer's plans. Not us!

Finish Werks: DESIGN BUILDER

As a Designer and custom Builder we can Design and Build anything that the building code will allow.

Choose from the following

options for standard or custom home plans

:
#1) Select any modular home floor or addition plan available in Maryland and we can build it
#2) Convert architects' elaborate stick-built drawings into a custom, systems-built home
#3) OR, we can design your home from scratch, with unmatched attention to detail combined with the benefits of a modular design.

Below you will find more information depending on the option that works best for you. To jump to a specific section, click the link following the option that best applies.
Option #1:
Pick Any Modular Home Floor Plan HERE
(you will leave FinishWerks.com)
OR
Google Images Web Search
:
Options #2 & #3: Call Us and Schedule an Appointment!
If you already have house plans for review, or have ideas and want to get started on budgeting:
CALL: 410-514-6222 / EMAIL: inquiry at finishwerks dot com / Tell Us More About Your Dream Home

$$: How much can I afford for a home?
Virtually everyone must limit their home design, size, style and home design aesthetics according to their budget. This is also true of our clients at the upper end of the home market. Your house design will determine whether it costs $90 per square foot, or $200 per.
To determine what you can afford to spend on a house design is very easy. Simply call Tom Coronato at Citizens Bank on our resources page, or call your local bank's mortgage department. By asking you a few financial and family questions, they can calculate, using current interest rates and your current income, how much principal you should be able to borrow for your new house design. This assumes you have given complete and honest answers to their questions. This should take less than 5 minutes, although there will be no guarantee or commitment, it will generally be very accurate, but keep in mind that interest rates can change tomorrow, and so can your income. Be sure your taxes and home insurance have been calculated in the equation. As a rule of thumb, 28% of your gross income before deductions can be spent on house payments, including real estate taxes, home insurance and association fees, if any (35% maximum for all payments including car and credit card payments).
$$: How much house can I get for my money?
More than 20 miles from the downtown areas, house prices begin to drop.

Within the downtown areas, expect to pay more.

If you plan to build a house in an area prone to earthquakes or hurricanes, expect to pay much more, but at least the land should be cheap.
Factors, Limits, and Codes to Consider
How many bedrooms?

How many baths?

Family room and Living room or just a Family room?

Do you entertain a great deal? Need a Dining room?

Study or home office?

Playroom for children?

Library?

How big a garage?

Basement?

Setbacks

Height restrictions

Floor to area ratio (floor area of the house divided by the lot area)

Or, a set square foot limitation on your lot.
Check with your local building authority for home design codes in effect in your area.
There may also be a limitation on impervious area (buildings, driveways, patios, sidewalks or anything else that rain water cannot seep through). A wood deck with spacing between the deck boards can be a way around this as long as water can enter the ground below the deck ( i.e. no concrete under the deck).
If you have a septic system, the soil type may limit the number of bedrooms and bathrooms you can have. It is important to verify this information with your local health department before designing your home. If you don't, you may find that you have gone through the trouble and expense of developing plans for a home design that cannot be built on your lot!
Every habitable room must have a window or mechanical ventilation.

All ceilings must be at least 7'6" high (sometimes less)

The total height of the home is often restricted.

Stairs usually have a minimum width and must not be too steep.

There are usually fire restrictions on your home design. Check with your local building authority.

Plumbing codes are very specific and you should check with a local licensed plumber when designing your home.

Heating and electrical equipment must be designed with safety devices.

Chimneys and fireplaces have a fixed set of codes, as well as fuel tanks.

Some municipalities will not permit you to do certain types of work on your own. It must be done by licensed contractors.
Planning Ahead With Your Home Design:
Building an Addition-Ready Home
If you must cut costs (a very normal situation), rather than give up on the space you need in the long run, consider building a smaller house for now and plan for building out your unfinished "cape" attic or basement. Or you might include a patio with a foundation suitable for a future outward expansion. By planning exactly where you will expand now, and how big the expansion will be, you can design your home in such a way as to make the expansion easy and relatively inexpensive. The foundation will already be there for you to build a house addition later.


In this scenario you should avoid installing any plumbing or heating pipes where they may have to be relocated in the future. If you expect to remove a section of wall to access the expansion, install a header at that location during the initial house building phase. A little forward planning now can save big $$$ in the future.