"The pain from a bad decision lasts long after the ether from a 'great deal' wears off"

- Anonymous

Modular Home Pricing...
The most common question:
"how much is a custom modular home?"
This is one of the toughest spots Builders get into. No two projects or clients are ever the same, which makes budget projections a challenge each time a customer wants to know how much a modular home is going to cost. (It partly explains why licensed MD home builders must register with the Attorney General's office of Consumer Protection!) So how do we answer a perfectly fair question about modular home prices?
Clearing Up False Expectations



Modular factories (and the media) love to talk up how inexpensive their homes are compared with stick-building. What they accomplish pushing this amateurish PR message is creating false expectations for clients about pricing for modular homes. Why? Because while you can expect to save around 15% (plus or minus 10% or so) on prices of modular homes, plus much shorter loan carrying costs, you should not expect to save 30%, as some say, unless you order ModularDirect. Much of a project's cost is site-related, so how can they lay claim to what is not in their domain when discussing modular home prices?


Fact is, home building is a business with so many unknowns that it can take more time budgeting than designing... which is antithetical to a successful project. Often a builder is obligated to give the prospective client

something

to work with in pricing for modular homes, but faces being "shopped" around for a better price. And everyone wants a good deal, right?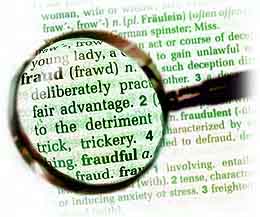 The challenge is that sooner or later you may find a company that will give you a wildly lower quote on a modular home price. A problem, you ask? Yes - your task becomes distilling an actual good deal from a bait-and-switch proposition because either that builder didn't know what he was talking about (and will either charge you more or walk off the job with his draw payment), or he was deliberate for cash from the onset. Throughout 2008 with new home construction spiraling downward this problem has grown in severity...

But fear NOT! ... Do not slump in your seat in despair. MOST OF US ARE GOOD GUYS!
Just take your time, and

research

.


In the end,

the cost of modular homes

is less than the cost of their stick-built counterparts, while modulars offer better quality, much faster build-time, and more energy efficiency.
Controlled Cost of a
Modular Home
Modular = Factory Construction = Design and Quality Control = Fewer Cost Overruns

I can't say this often, but,
if the bank likes it you should love it
: the genuine beauty of modular home construction -- and prices on modular homes -- is the containment of dreaded unknowns commonly associated with stick-building. You can have greater confidence that the overall modular home price will match your expectations. When you build with 9-to-5 production craftsmen in an air-conditioned production facility, you get production accuracy with tighter tolerances. When you build inside, out of the rain, wind and snow, you get unparalleled quality control. When Inspectors have safe, easy access to your home to check for code compliance, you get fewer oversights and greater build confidence.
So what do we deliver on set day? A nearly finished product that banks can happily authorize payment for.
Because "field adjustments" (politically-correct speak for cover-ups of screw-ups made while building onsite) are largely eliminated, and everyone works in harmony, you get a better product with no hidden problems or cost overruns to pay for in the overall pricing for modular homes.
This is, in essence, the "Performance" of Truth In Building.
Estimating Modular Home Prices
$105/SF
A Turnkey base or average cost for a modular home or addition* (with our modular being better than a stick-built "builder-grade" home), including full unfinished basement, site work, utilities connections, and complete finishing. As you'll see there is plenty of leeway on this modular home price figure, so, please let us help you put it all together. It's worth noting that because we participate in the large economies of scale of our factory, no small, custom stick builder can compete with our purchasing leverage. Compare the average cost of modular homes to stick-building at $115 per Square Foot.

* Plus estimated costs for retrofitting and remodeling work to the existing building. Experience has shown that savings
on modular additions vs. site-built additions actually EXCEED that of new homes; e.g. $150/SF vs. $175/SF
How can I find out what plans fit my budget for the cost of a modular home?
You can get a rough idea of what your home may cost by using this simple method. Determine the approximate size of home you want. Find the rough cost per square foot (SF) based on the upgrades you want. Multiply the two and you will have a "ball park" price. Here's an example:
Cost Per Square Foot Guidelines

(w/ typical "green" upgrade examples; additional luxury amenities are also available)






Cost

(examples)


- $105/SF

(full basement, double-hung Low-E glass windows, airtight R21 walls, architectural shingles, CFLs, etc.)


- $105-115/SF

(eg. ENERGY STAR home cert., tankless water heater, Superior Walls, deco gables/dormers, 9' ceilings, etc.)


- $115-125/SF

(eg. LEED cert. for solar hot water, low-flo plumbing, 17SEER HVAC, Andersen 400 windows)


- $125+ /SF

(eg. solar PV,

low VOC cabinets, recycled Shaw carpet, lo-flo toilets and faucets, bamboo/tile, etc.

)




- $140+ /SF

(eg. near-Net Zero Energy and very sustainably built Solar Village® home)


- $175+ /SF

(eg. Net Zero Energy, fully green (e.g. LEED Platinum), with luxury upgrades)


- $200+ /SF

(eg. Net Zero luxury home)




Home size - 1800 SF
(does not include basement
and/or cape space)


1800 x

$105

= $189,000


1800 x

$115

= $207,000


1800 x

$140

= $252,000


1800 x

$170

= $306,000

Example of $120/SF Home


Example of $150/SF Home

(Award Winning Haven Home shown)




Every home is unique. It may or may not be possible to build a very high quality starter home of 1,800SF for $189,000 on your specific lot. At the same time, it may be possible to build a larger colonial of 3,000SF for less (like $95/SF). Use the figures above as guidelines only. Contact us for a preliminary estimate of the modular home you want to build based on your specific needs. BUT, you must be specific!

VERY IMPORTANT
Please note that every home is different and it is not possible to price a home without visiting the job site and accounting for all the variables that are unique to every site. What type of soil the home is on, the foundation, the wind or snow load requirements, the distance the home must travel to reach the site and dozens of other factors affect the price of each home. These modular home price guidelines are provided so that you will have some rough idea of the costs involved. They are not intended and are not offered as a quote for home construction.
$1.25-1.75/SF*

ENERGY STAR® qualification for your modular home or addition, straight from our factory. Includes onsite consulting and HERS Rating/Scoring (for Energy Star qualification) from Regal Services.

* Your actual cost per month is often

$0

OR LESS (you get paid back) when you consider your savings each month against the nominal increase in your monthly mortgage payment.
$5-$25/SF
GreenWerks Packages
make
it E-A-S-Y to
make your home healthier and more comfortable while saving you money and our planet
. Each package includes Energy Star certification (above) and each successive package is cumulative. Technologies are changing as I type this, so go to our
Green Home Building and Green Modular Homes page
, and please
ask us
about the high performance design elements in:
GreenWerks SILVER
(

Energy Star

, Plus)

GreenWerks GOLD
(all SILVER elements, Plus)

GreenWerks PLATINUM
(all GOLD elements, Plus)
$1500
Preliminary Drawings + Permit Sets for a ranch home on foundation. Each additional level of your home that we are required to engineer is a $250 charge. E.g. a 2-story colonial on a basement foundation will be either $1750 or $2000 depending on where we build, and whether that county requires stamps from a licensed engineer for the basement. This fee, while not refundable, is applied towards your total home price.

$75/HR
Custom Design Work
for converting your napkin sketch, stick-built plans, or otherwise non-modular floor plans into drawings used to generate Preliminary Drawings. We can also work jointly with your architect on more elaborate designs. Unlike conventional stick-built designs that typically run into the thousand$ for architectural design and engineering fees, our process enjoys the benefit of a large in-house engineering department at our factory that can produce detailed AutoCAD translations of our design concepts specifically for your local building code. We can do this 3-5 times faster, and for 1/5 - 1/2 the cost
.
Contact us
for our Design Fee Schedule.
5% or 10%
Factory Options & Upgrades
from our factory are plentiful and inexpensive due to purchasing volume at our factory. Instead of marking up for profit, we pass through our
Cost PLUS
: 5% for ModularDirect projects; or 10% for Turnkey projects. It's as simple as a la carte ordering from a menu. Build your options and know exactly what it will cost, up front.
Financing for Modular Homes
Finish Werks will work with just about all lenders. With rare exception, you can choose any bank or mortgage company (when not paying by cash) for financing for modular homes, and we'll provide a builder application, insurance certs, references, and create a draw schedule. We get to know your loan officer and construction processor.

We do not offer an "incentive" for using "our preferred bank and title company". You may have seen another builder present this tactic, which is, in fact, a way of not having to cultivate another relationship. Or he may receive more favorable terms from his preferred provider.

The bottom line is, we let you choose any reasonable lender that gives you favorable terms. And as long as that lender will work with us during appraisals, inspections, and on draw schedules, we are satisfied too. If you don't already have someone in mind, please seriously consider Tom Turner at F&M Bank on our resources page. He and his team truly puts people first.
Cash Payment
It's work enough just trying to get financing approved without dipping into your cash reserves. For your convenience when paying for Drawings, light remodeling work, Energy Audits, or any change order(s), Finish Werks accepts:


Major credit cards online w/ Google Checkout, and checks by mail